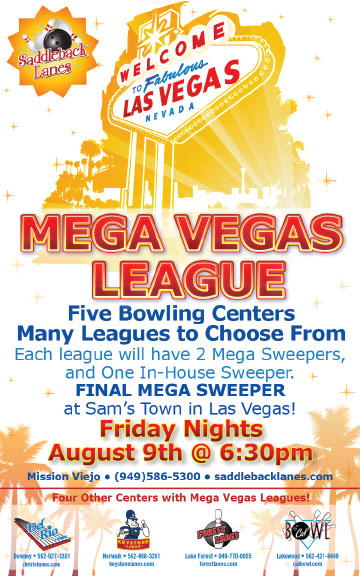 Three days to choose from! Pick from our big Mega Vegas league on Friday nights, or either of our two "Lite" leagues on Mondays and Tuesdays.
All leagues begin at 6:30 p.m.
All leagues have two Mega Sweepers and one in-house sweeper; with the Final Mega Sweeper taking place at Sam's Town in beautiful Las Vegas!
Sign up below today!!